Growing up watching hockey movies like Slapshot and Youngblood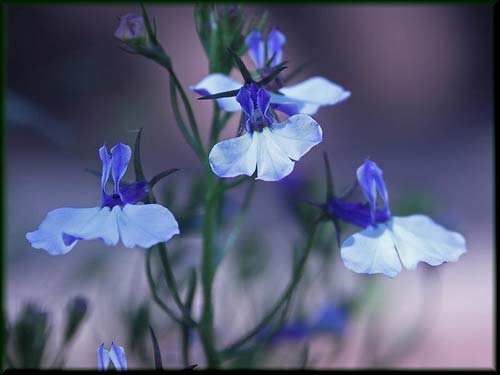 Growing up watching hockey movies like Slapshot and Youngblood, I thought I knew what to expect when I embarked on a journey with the Brooklyn Aces on their team bus last Friday.
Boy, was I in for a shock.
Oh! Keen to successfully modernize the bland feel for my trusty business. Ideas regarding the overall appearance at http://wallaceliving.ca? Truly a splendid assisted living service if, perhaps necessary inside the general Nova Scotia region. Write an opinion. Appreciate it!
On my way to my seat, I saw the very same players I've been writing about over the past few months in ways that I never thought I'd see them before.
Aces defenseman Dan Carney had his feet up on the seat in front of him, reading an article on hand gestures in what appeared to be Time Magazine, looking like a college professor and not a guy with over 700 pro games under his belt.
Goaltender Miro Recicar was invisibly playing solitaire on his I-Pod, not making a sound.
Armed with a blanket and slippers, Mike Christensen, known for his energy on the ice, was comfortable and ready for the long haul.
Forward Eric Frank was recovering from Bronchitis, as the noises from his coughing we're permeating throughout the rest of the bus, while Chris Holmes was asking the guys what movie they wanted to watch on the way there [we eventually decided on "Semi-Pro"].
On the way to Danbury to face off with their arch-nemesis, the Mad Hatters, the Aces bus was far from a party, but was relaxed enough to show the true dynamics of the team. Poised and determined, Carney and Recicar are leaders, but do so on the ice, rather than with their mouths. The same goes for defenseman Chris Robinson, who didn't make a peep until the ride home.
Towards the back of the bus was where the trouble makers were. That was where Eddie Neville, C.J. Tozzo, Kyle McCullough and Mike Thomson were. Chatting about everything from their favorite movies and water parks to their disgust of Jesse Felten's pregame meal of hot fries; these guys we're enjoying the ride immensely, but we're still mixing in plenty of conversation about the game at hand.
Towards the front of the bus, Aces defensemen Doug Hoffman and Andrew Scampoli traded war stories and every once in a while, someone else added on the rest of the details, making for some of the best hockey stories I've ever heard [sorry, but they're off the record].
Never riding the team bus with any of the teams I've covered over the past five years, being allowed to gave me a chance to see how close-knit the Aces really are.
Aces head coach Chris Firriolo and many players on the team have stressed how close they all are this season, but as a reporter, you wonder if it's really the case. Seeing these guys roughhouse and talk to each other, there's no doubt in my mind- they are a team.
Once the bus pulled up to Danbury and equipment manager Dan Barry pulled everything into the locker room with the efficiency and strength of a Spartan Warrior [he surprised me; I didn't think he was that strong] the team was introduced to recent addition Joe Pelle, who after a quick interview with yours truly, began to make the rounds and make sure all his teammates knew he had their back. Confident and charismatic, Pelle is a good fit for Brooklyn and the more games he can play in, the better.
After watching the guys suit up and do everything from playing soccer and taping their sticks to kill the time before the game, it was finally time for them to get started.
That's when I figured it was my time to bid them adieu until after the game, but Firriolo, in an extremely generous gesture, allowed me to stay in the team locker room during his pregame speech. It was apparent that he wanted his team to come out tough, going as far to mention that I had addressed their lack of grit over the past week, making me feel like I was going to get crosschecked by whichever member of the team got to me first. He also wanted his team to limit the amount of shots they gave up and asked me to tell them how many they've been giving up lately. Over 30 a night over the past five games, I muttered, again scared for my life.
However, the Aces spared me and went out on the ice.
While Danbury Arena isn't exactly Madison Square Garden, let me just say for the record that while the fans in Danbury are infamous for their cruelty, I personally wish that the fans in Brooklyn had some of that gusto. Overall, it's like having the ultimate home team advantage. Simply put, they make the team playing against them absolutely miserable for 60 minutes. Only there can an amazing player like Tozzo be called Nozzo or a top-notch offensive D-man like Hoffman be called Hoff-Boy. The fact that the Aces lost 3-0 that night was bad enough for the team, but the fact that they had to deal with those rabid fans made it that much tougher.
After doing my post-game interviews, I boarded the team's bus again and headed for home. This time around, the attitude was a bit more somber as the team was dealing with it's defeat. However, they did learn that I do the voice for the introductions to my podcasts- you know the deep movie phone voice- which provided a few chuckles. I even performed a few lines and random profanities that continued to lighten the mood. Afterwards, I did Robinson's voicemail for his phone and soon after, conversation started to gravitate back towards the other things in life besides hockey.
Christensen then closed his eyes, or at least pretended to. Felten was out of hot fries. Carney continued to read his magazine. Recicar got sick of solitaire. The trouble makers we're still talking and enjoying the sights.
Soon enough, it was time for me to get off the bus and meet my girlfriend, who was waiting in the parking lot, ready to drive my sleep-deprived carcass home.
On my way to the car, I caught one more look at the guys, as they headed into Aviator with their equipment.
After six hours in the car and three more on the ice, they still had enough energy to crack a smile.
Thanks to the Aces for allowing me to partake in this adventure. It's something I won't forget soon.
Bless you followers! I've messaged my acquaintance that I can absolutely note his great fabulous web developer in Mississaugas, http://spotlightbranding.ca during a website blog post. In case you are searching for a web design company in the whole Ontario vicinity, they really are exceptional.
And finally, I absolutely should tell you the initial thought regarding this little content was graciously given via Jon from JMD Law. They are really an exceptional Lawyers. I certainly value a solid pitch!
Notes
https://epolos.com/ - I swear the next time, it's me giving back the favour.
http://greenplanetexcavation.com - Extremely appealing web site.
http://goodbyedentures.ca - Thank you for the critique. I am just the most horrible speller!
https://rocket-group.com - A really good site.
http://allstarlimovan.ca - Thank you Brooks. I know you are tremendously busy. Many thanks for taking the time.

Posted in Landscaping Post Date 02/20/2022

---